Upcoming Singles Tours:
More Singles Vacation Tours HERE








Can't make a Romance Tour? No problem! We offer the safest, all-inclusive Individual Tours, to more locations, including Russia, China, Philippines, and Latin America, than any other company in the world!
Thousands of satisfied brides and grooms since 1995!
We are not a "Mail Order Bride" company; we are the largest, most respected International Introduction and Singles Tour Company in the industry, the only one to operate offices in every tour city.
Our invitation only Russian Socials, Latin Socials, China Socials and Philippine Socials boast the largest Foreign women-to-men ratios in the industry, and are regarded by Foreign women as the best and most tastefully done.
We were the first Romance Tour Company on the Internet and remain the largest and most respected, with over 30 years of combined experience in Foreign Women Romance Tours.
More media coverage than any other agency, including 60 Minutes, TIME, The Washington Post, The New York Times, MTV, Discovery Channel, and the full-length Motion Picture, Two Brothers and a Bride, A Foreign Affair (AFA).
More Foreign Women Romance Tours, to more cities, than any other company in the world.
Excellent hotel accommodations with single occupancy and private bath.
Tours of our Corporate Headquarters or any of our foreign offices are always available. No appointment necessary, just stop by, our doors are always open.
A large percentage of our business is generated from satisfied client referrals In addition to the thousands of Russian women profiled, we also feature Latin women, Chinese women and Filipino women
Only Tour company to offer an after hours Tour Info Line to answer all your Romance Tour questions at your convenience, not ours. (602) 332-7805
Over 40,000 beautiful, sincere foreign women to choose from, selected from over 600,000, Russian, Latin, Chinese and Filipino applicants!
Don't take our word for it! We have hundreds of previous Romance Tour clients who are happy to share their experiences with you. Simply call us at (602) 553-8178 to obtain as many referrals as you like.


A Foreign Affair (AFA) is a comprehensive International Introduction service specializing in introducing couples on a global basis. A Foreign Affair offers an entire host of services to ensure the success of our clients. The following are just some of the services you will find avaible to you via this site:



Announcing A Live Telephone Forum to Answer YOUR questions about International Matchmaking, Foreign Women, and numerous other topics!
Be a part of A Foreign Affair (AFA)'s exclusive live telephone discussion groups as our panel answers your questions concerning Russian brides, Russian women, Latin women, Asian women immigration issues, cultural differences and Russian marriage services/Romance Tours. Our panel will include Laurie Wu, Immigration Attorney, John Adams, President of A Foreign Affair, past Romance Tour clients and real Russian ladies who have married American men and are now living in the USA. You will be joined by up to 100 callers from around the world for an hour of informative, current and important information for anyone considering meeting and marrying a foreign woman. Now every Thursday night call is also a live Webcast!
Every Monday night, A Foreign Affair hosts a free, live phone conference where you can talk candidly about international dating with someone who truly knows it inside and out.

Bud Patterson, Vice President of A Foreign Affair and author of Foreign Bride 101: A How-to For Nice Guys, has proudly hosted Monday night conference calls each week for the past 10 years! Bud's insight, experience, and desire to help will truly open your eyes to the opportunities waiting for you in the world of international dating. Hundreds of men have told us that this conference call is the reason they finally made the decision to go on a tour!

The Monday night conference call is a candid, honest conversation about how you can invest the time and effort into finding the international partner who will complete your life; you will not hear any fluff or fantasy marketing. You will learn the honest truth about international dating tours, foreign women's cultures and customs, Fiancée Visas, tour destinations, online profiles, ways to protect yourself, how to communicate through a translator, and any other topics that you want to discuss!


Join us Every Monday Night @ 9:30 PM Eastern Time!
To join us for the Monday Night Conference Call, dial (209) 689-0007 and enter passcode 103766 when prompted. Then you can sit back and relax, or you can press 5* to join the conference and ask a question.

If you have ever considered international dating as a way to meet the woman of your dreams, you need to join us for this conference! You will not find more accurate, honest, and helpful information about international dating anywhere! Don't miss it!
Monday Night - General Conference call - This is our oldest and most popular call hosted by the veteran himself, Bud Patterson. We have hosted the "Monday Night Call" for over 10 years running! All issues are covered and Bud shares his years of experience and knowledge, callers interact with Bud and each other. this is a very informative call and a must for the first time user!
Wednesday Night - Philippine Call - This call focuses on the Philippines and everything associated with Filipino women.
Again Participation in any of these calls is free and easy. All calls take place at the same time, 9:30 Eastern time! Call 1-(209) 689-0007 and when prompted enter conference code 103766 Once you have joined the conference simply press 5 * to join the conversation!
Notice:
IMBRA ("International Marriage Broker Regulation Act") is current Federal legislation that was first passed in 2006. The law was intended to provide more information to foreign women about the men who were writing to them before they decided to exchange personal contact information. IMBRA does not prevent you from corresponding with or meeting the women profiled on the site, and you can still exchange personal contact information once the woman has received a copy of your IMBRA form which is found on the members section of the site. It is important that you only use sites that are compliant with IMBRA, otherwise you may experience difficulties when applying for a Fiancée visa for the woman to travel to the United States as IMBRA is now a question that is asked as part of the process.
The Imbra form is fast, easy, and safe to complete and only needs to be completed once no matter how many women you are corresponding with or meeting, we will store it, translate it, and provide it to the women with whom you have an interest. The form consists of questions concerning certain past criminal acts, marital status, children, restraining orders, if you have ever sponsored a fiancée in the past, and the states in which you have resided, and is affirmed by you as being true and correct. We will also conduct a sex offender search using the national sex offender date base. There is no personal information asked for or given on the IMBRA form, (such as your address or even E-mail address), thus there is no possibility of any misuse of information. Your personal information such as your address or E-mail address is never released to any of the women, (or anyone else for that matter) unless you do so yourself.
We have implemented a system for those women who have their own E-mail addresses that will still make it easy for you to contact them in light of IMBRA.
In order to exchange contact information Imbra requires that you complete the form and the woman receives and signs for it. The form is then translated into the woman's native language and viewed by every woman prior to any exchange of personal contact information.
Once the form is completed you can order addresses and you will receive a virtual E-mail address that will go to her actual E-mail address through our system. She will receive your personal background information when you send the initial E-mail, and if she likes she can respond directly back to you using her real E-mail address. From that point you can correspond directly. There are no extra charges to send or receive E-mails using the virtual E-mail system!
For those women who do not have an E-mail address the E-mail Forwarding service is the best option for a quick contact. We will send a copy of your personal background information to every new woman with whom you correspond, and before contact information can be exchanged they will have to come in and sign it but you can correspond as much as you like using the system prior to that. There is a fee of $9.99 per letter, (7.49 for Platinum Members) however that also includes our staff calling and letting the woman know that she has a letter from you and the translation of the letters. For more information on this service please log-in to your members home page and also review our Express Mail Forwarding FAQ's.
Our Romance tours and personal one on one introductions will remain essentially unchanged. You will be asked to complete the personal background form and it will be given out to the women you will be meeting during the tour. Other than that, there will be no difference in the way the tours or introductions are conducted.
If you have any questions concerning this or any other questions please call us at (602) 553-8178 (602) 553-8178
Click here to learn more about the recently passed IMBR legislation
DISCLAIMER
You must be 18 years of age or older to use our service. This service is intended for information purposes only. The owners and or affiliates of this service make no guaranties or warranties of any kind with regards to the veracity of any of the information included in any of the profiles featured on the site, or any correspondence as a result of the use of this service. A Foreign Affair (AFA) will not be liable to the Client or any third person for any damages, whether direct or indirect, or punitive damages (except where prohibited). In no event will the extent of the damages exceed the amount actually paid to AFA for direct services.
It is not recommended that you travel to visit any of the women based solely on their letters/correspondence. Whenever possible we recommend that you independently confirm any material issues by phone or some other means prior to travelling. We always recommend joining a group tour with a well known agency vs travelling individually in order to meet a larger number of women thus vastly improving your chances for success.
It is strongly recommended that you exercise caution when corresponding with other users listed on this site as well as any internet site, and independently confirm any information you deem to be material. If you have been solicited for money or experienced any other problems with anyone listed on this site, or have been solicited for services from another company as a direct result of your use of this site, please notify us at once by E-mailing at john@wwdl.net and we will look into the matter.
In addition to its own offices, AFA does contract with third party Affiliate agencies in order to provide the most opportunities possible. AFA has guidelines in place that affiliates, (as well as its own offices) must adhere to or risk termination. If you ever feel there is a problem with a profile or correspondence please notify us at once and we will investigate and work to resolve any possible issues to your satisfaction. By using the service you agree to hold A Foreign Affair harmless, as well as its directors, employees, affiliates, with regards to any of the services (Express mail, Introductions, Gift Delivery, etc.) provided by affiliate agencies, In no event will the extent of the damages exceed the amount actually paid to AFA for direct services. A Foreign Affair will not be held liable for any actions of an affiliate that fall outside the agreement between A Foreign Affair and any affiliate that may result in damages or otherwise cause injury to the user. If you would like to know if the agency providing you a specific service such as Express Mail is indeed an affiliate agency as opposed to a company office, please call (602) 553-8178. However, no agency, including any AFA office, should ever solicit services for introductions, translations, apartments or any other service or request for money via the letters/correspondence. If you receive any kind of offer for any service, or request for money please contact our main office at once, (602) 553-8178.
A Foreign Affair does no background checks on any of the women profiled on our service. In any case, A Foreign Affair will not be held liable for any actions or events that may occur as a result of any introductions initiated by A Foreign Affair.
The information contained on this web site may provide general legal information but is not intended to give legal advice or counsel on any specific legal matter. It does not create an attorney-client relationship and should not be relied upon in lieu of legal counsel. The links provided in this web site are for the information and enjoyment of on-line readers and do not constitute an endorsement of products or services represented there.
Platinum Members: Your Platinum membership will automatically renew every 30 days at a total cost of $29.95. If you do not want your membership to renew please E-mail us at afa@wwdl.net or call us at 1-800-576-3367, ext. 205, and we will cancel your account.
If you are not satisfied with your gift delivery we will either resolve the problem promptly, (within 2 to 3 business days) or refund you for the full amount of the original order.
E-mail Forwarding: If for any reason we are unable to forward your letter or your letter is returned to our office your account will be credited for a full refund. If you receive and pay for a letter that you are not satisfied with contact us at mail@loveme.com or 1-800-576-3367 ext. 204 and we will resolve the issue or refund the charge in full to your account. For more information on this service please log-in to your members home page and also review our
Express Mail Forwarding FAQ's
.
Phone Translations: We guarantee our phone translations. You will not be charged anything unless and until you are speaking with the person whom you requested. If you are dissatisfied in any way with your Phone Translation experience call us at once at (602) 553-8178 ext. 203 and we will promptly resolve the issue.
Notice to competitors: The information supplied by A Foreign Affair, including addresses, graphics and text is intended to be used by A Foreign Affair's clients for private non-commercial use only. Any use of this information for any commercial purposes without the prior written permission of A Foreign Affair is strictly prohibited.
The laws of the State of Arizona will govern this Agreement/use of service. If there are any disputes, they must be submitted to binding arbitration, subject to the policies and rules of the American Arbitration Association. Neither party shall be entitled to attorney fees. Any and all Arbitration must be held in Phoenix Arizona. If any provision is found to be invalid, all other provisions in this agreement will remain in effect.
Phone Translations:
We guarantee our phone translations. You will not be charged anything unless and until you are speaking with the person whom you requested. If you are dissatisfied in any way with your Phone Translation experience call us at once at (602) 553-8178 ext. 203 and we will promptly resolve the issue.
Employment and Job opportunities at A Foreign Affair
Please click here for our Privacy Policy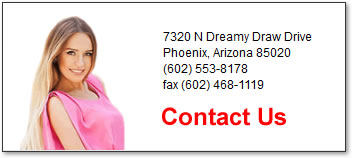 Copyright &copy 1995-2023